Psoriasis: Getting Beneath the Surface 2.0
Last updated: June 2018
While there are many treatment options available and people with psoriasis have a good awareness of these options, half of people are concerned with side-effects. This concern has deterred them from starting a medication or was a reason they stopped taking a medication.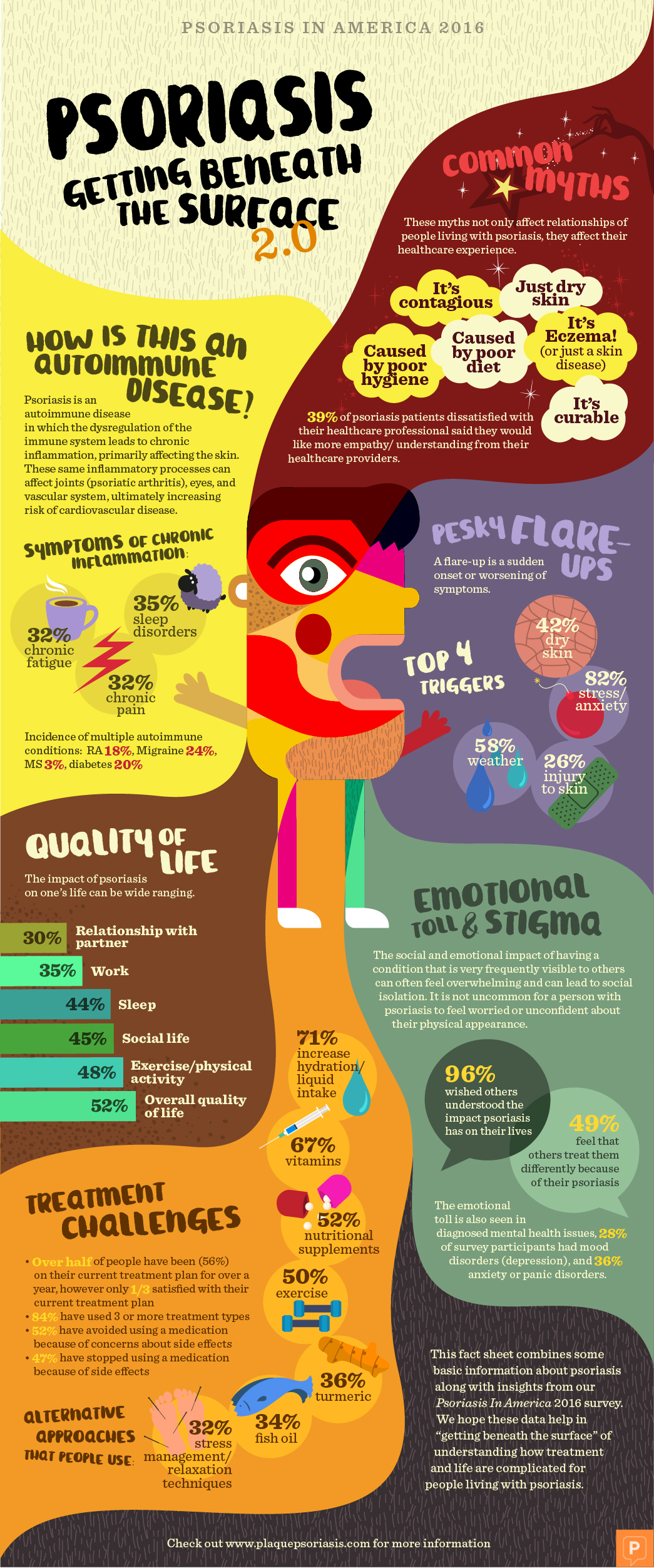 The Psoriasis In America 2016 survey was conducted online between April 26 and June 18, 2016. Of the 582 people who completed the survey, 67% were currently diagnosed with plaque psoriasis and 50% with psoriatic arthritis.

Community Poll
Do you anxiously anticipate a psoriasis relapse?