Psoriasis: Getting Beneath the Surface
Although people with psoriasis have many treatment options available, finding a treatment plan that works is still a challenge. Effectively managing flare-ups means that your healthcare provider may have started you on one treatment, but recommend another one as symptoms change.  Balancing the flare-up remission cycle is difficult medically, physically, and emotionally.   Participants in the "Psoriasis In America" survey report a heavy emotional toll, with feelings of isolation and stigma a significant part of the journey of living with psoriasis.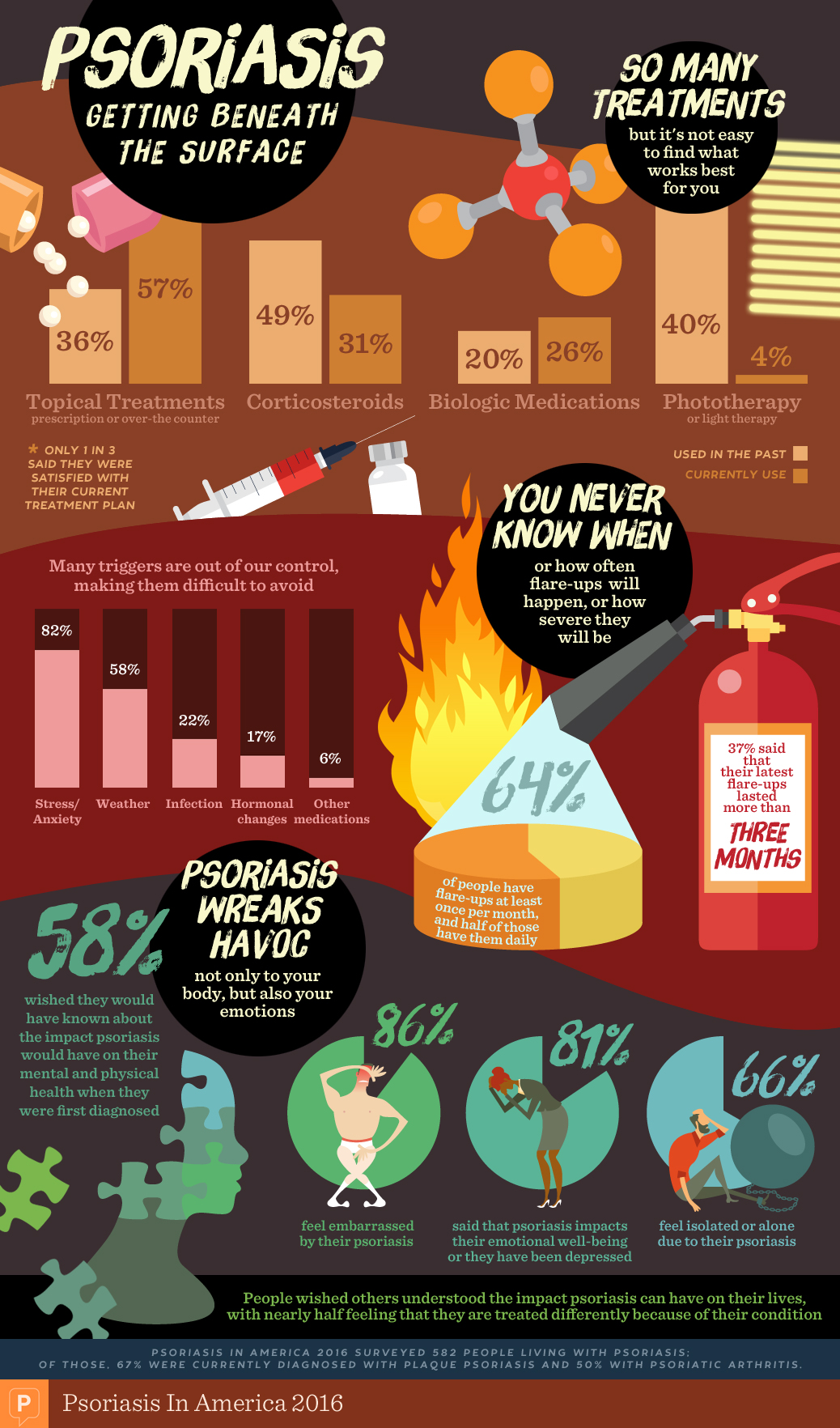 The Psoriasis In America 2016 survey was conducted online between April 26 and June 18, 2016. Of the 582 people who completed the survey, 67% were currently diagnosed with plaque psoriasis and 50% with psoriatic arthritis.

Community Poll
Does your psoriasis skin feel out of control? How are you managing?