10 Questions to Gauge When Considering Treatment Options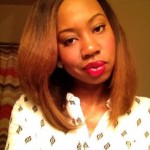 By Alisha B

·

August 17, 2017
Are you trying to figure out what psoriasis treatments will work best for you? Check out these 4 different treatment types and the pros and cons that come with each to decide which is best for you based on your lifestyle. This list is based off my experience and conversations with hundreds of people living with psoriasis. Please remember everyone's experience will vary and it's best to talk to your doctor about these details to ensure you are making the best choice for you when picking a treatment.
Topical Treatments
These are treatments which come in a tube, tub, or can which can be rubbed on the surface of the body in affected areas. Topicals target annoying symptoms of psoriasis (flaking, itching, cracking, and pain.)
Biologic Treatments
Biologics are injection treatments that are received via needles. Regulates the immune system.
Phototherapy
Special light therapy which exposes the skin to UVA or UVB which helps aid in slowing down skin cell production.
Oral Treatments
Oral treatments you take by mouth which targets specific areas of the immune system that cause psoriasis.
This article represents the opinions, thoughts, and experiences of the author; none of this content has been paid for by any advertiser. The PlaquePsoriasis.com team does not recommend or endorse any products or treatments discussed herein. Learn more about how we maintain editorial integrity here.