Ask The Advocate: How Has Life Changed Since A Psoriasis Diagnosis
While each person's psoriasis journey is different, and their psoriasis symptoms and treatment experiences may not be the same, there are frequently well-worn paths that are taken and common barriers that are encountered by people living with psoriasis.
Psoriasis is an autoimmune disease that causes chronic inflammation of the skin and other body parts and systems, currently, there is no cure. If you're looking for a community that understands, then look no further.
Advice from our advocates
When it comes to your health, you can be one of your best advocates. But when you're in pain and coping with the emotional toll of psoriasis, it isn't always easy to advocate for your own needs. We asked our advocates for their perspectives and for some words of wisdom when it comes to living with psoriasis.
Our question: How has your life changed since living with psoriasis?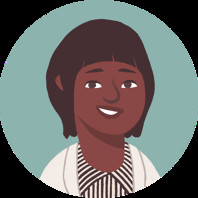 Diane Talbert
I was diagnosed with psoriasis in 1963 and grew up dirt poor. One thing my parents instilled in me as a young child was that I was going to be somebody, but they also said it was going to take hard work. My life changed for the better as I got older. I have got to do more things in life that most people dream of doing.
I have traveled to 35 states for advocacy work. I have stayed in the best hotels and ate at the most lavish restaurants. I have spoken at the FDA, been to Capital Hill numerous times, met senators, movie stars, great advocates, countless representatives. I get to moderate, write, blog, be on adviser boards, have a support group, and work with organizations.
Believe it or not, psoriasis has given me a life where I'm able to give back, but more importantly, I get to help so many people on this journey. It warms my heart when someone says to me: "I don't know what I would have done if it wasn't for you." Trust me if it wasn't for me having psoriasis; I would not have had the life I have.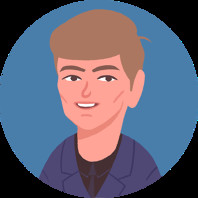 Jack Gevertz
My life has changed immeasurably since living with psoriasis. For a period of time, I was deeply unhappy and depressed and felt for a while that I would never get rid of this disease.
That it would be with me forever and I would constantly have to itch, scratch, and bleed my way through the days; replacing clothes constantly and having flakes falling down the back of my T-shirt.
Since finding long-term relief in a biologic, my health has improved; my mental health has improved, and my overall well-being feels better too.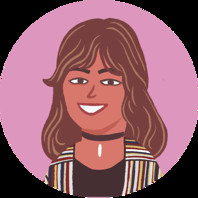 Reena Ruparelia
I was diagnosed 25 years ago and my life has changed in many aspects - from the clothes I wear to the events I attend to the way I prepare myself for bed at night.
At times it's been challenging to live with this skin. But it's also been a great source of strength and deepened my self-awareness. Living with a visible skin condition has pushed me into prioritizing self-care and learning to love myself. It's also helped me start my Instagram page which has given my life purpose and meaning.
Psoriasis is a great teacher. And I'm grateful for all it's taught me.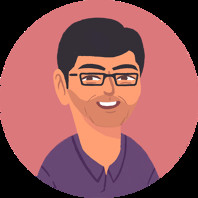 Howard Chang
Since I've lived with psoriasis since childhood, I don't remember life without it. I can say, though, that my life changed after I decided I would live meaningfully with it.
When I read a letter I wrote to myself during my senior year of high school, I barely could recognize myself as that teenager. I wrote about wanting to show everyone that I could be more successful than my peers even though I lived with severe psoriasis. I looked forward to proving those who put me down or underestimated me wrong.
As a young adult, however, I began to heal from hurt and anger through opening up to others about the bullying/stigma, self-hate, and awful skin treatments that I had endured with severe psoriasis. I emerged from those years with a deep desire to make a positive difference in others' lives.
I find meaning and direction in harnessing my experience with chronic illness to compassionately help others heal and thrive despite their difficulties. That sense of purpose helps me through the down times when I'm struggling with my psoriasis. It also has led me to become an advocate—something that my teenage self would never have written about.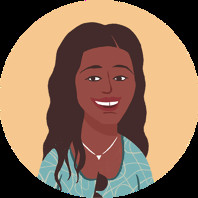 Tikeyah Varner
Psoriasis has changed my life in an abundance of ways. To begin I am more conscious of what I wear. When I shop, I take into consideration what aspects of my psoriasis will people see if I wear this. It has also changed the way I eat.
I don't indulge in as many sweets because I know sugar leads to inflammation in the body. Psoriasis has also changed the skincare products that I buy at the store. I am extremely conscious of the products I use on my skin from soaps, detergents, lotions, and even perfumes.
I don't use heavily scented products on the skin at all. If I want to wear perfume, I will spray just a little on my clothes like my jacket or a part of a clothing article that doesn't directly touch my body.
How has life changed since your psoriasis diagnosis?
We know that living with a visible condition like psoriasis can take its toll. We want to hear your story.
Our collective voices have a huge impact, and we hope you will add your unique voice. The best part? Your journey living with psoriasis is all you need to get started!
Ask The Advocate Series
This is a journey that many psoriasis patients follow, taking their conditions and their understanding of them into their own itchy hands.
We are so grateful to have this particular group of advocates on plaquepsoriasis.com to build this community of shared understanding, support, and knowledge together. For more patient and advocate insight, we encourage you to check out our entire Ask The Advocate series.
This article represents the opinions, thoughts, and experiences of the author; none of this content has been paid for by any advertiser. The PlaquePsoriasis.com team does not recommend or endorse any products or treatments discussed herein. Learn more about how we maintain editorial integrity
here
.

Community Poll
Does your psoriasis skin feel out of control? How are you managing?