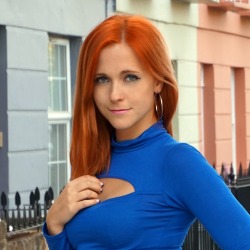 Anna was previously an advocate on PlaquePsoriasis.com
Anna Lysakowska, aka "Anna Everywhere," is a travel blogger, journalist and psoriasis advocate. Since diagnosed with psoriasis at the age of 16, Anna has experienced many forms of treatment, but unfortunately, neither of them really worked.
However, psoriasis didn't stop Anna from achieving her dreams - she's been traveling the world for the last 10 years, proving that living with this invisible disease cannot stop anyone from doing what they love. In fact, she's been a permanent nomad since 2007, making the world her home! So far she's visited over 70 countries and lived on 5 continents discovering their cultures, history and learning languages.
She believes that 'want' means 'can' and you can travel too. Traveling hasn't ever stopped her from studying, working or training aerial acrobatics. On her blog AnnaEverywhere.com she's sharing her stories of living with psoriasis and trying to convince people that there's no need to hide their affected areas and feel insecure about it.
Click here to read all of Anna's articles on plaquepsoriasis.com.