Ayesha Patrick
Last updated: February 2023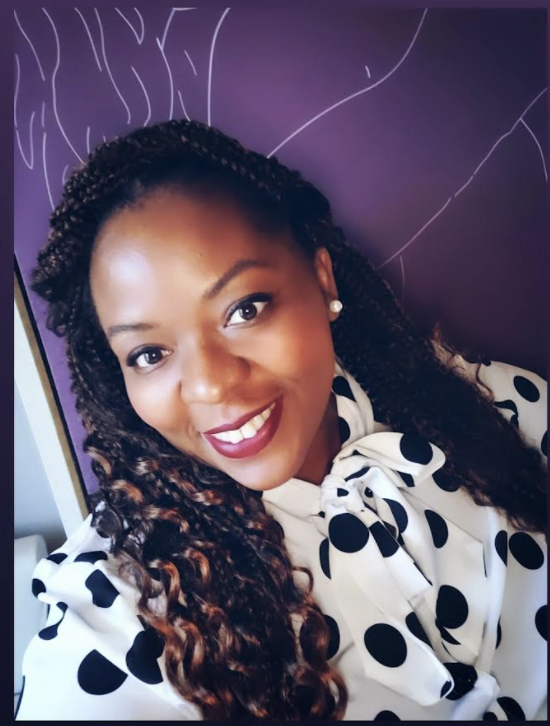 New Jersey native Ayesha Patrick has lived with psoriasis nearly her entire life; she remembers as a child her mother telling her that she and her twin sister had growing dandruff to help them try to cope and deal with their scalp psoriasis. Whenever she experienced mild flares on her body, she was told she had winter itch; it was not until later in her teen years and early adulthood that she understood she had a skin condition. Throughout her young life her flares were mild, and easy to conceal.
As she got older, she began to master hiding any flares that would occasionally occur on her body and soon also began to maintain her own hair becoming a pro at hiding her condition. It was not until the height of the Covid-19 pandemic at 40 years old when Ayesha experienced the worst flare of her psoriasis in her life. At that time Ayesha's flare overtook more than half of her body, and her entire scalp resulting in her losing all of her hair in the crown of her scalp. During this time Ayesha was desperate to find others like her and found there was a lack of information and resources for women of color with psoriasis; this propelled her to begin an online Facebook support group Sistas With Psoriasis to serve as a safe space and support for women of color managing psoriasis. She later also became heavily involved as an advocate and one-to-one mentor for the National Psoriasis Foundation (NPF). Her hopes for her involvement in the NPF were to help others like herself and to elevate the voices of those in the black community struggling with psoriasis.
Through her volunteerism, she participated in the NPF Capitol Day on The Hill event to advocate for step therapy reform for those in the psoriatic disease community. Additionally, Ayesha had the great honor of sharing her personal story at the National Psoriasis Foundations' Research Symposium where she participated in a presentation on the mental health disease burden of psoriatic disease. After experiencing mild symptoms of psoriatic arthritis, Ayesha incorporated fitness daily into her life to assisting in managing issues with her joints; she began to love fitness for its therapeutic benefits and fell in love with Mixxedfit, a people-inspired dance fitness program. In February 2021 Ayesha became a licensed Mixxedfit Instructor and taught her first class on March 14, 2021.
Ayesha's giving nature is not only served within the psoriatic disease community; Ayesha is employed with the state of New Jersey for the Department of Children and Family Services, and she is heavily involved in community service efforts through her membership within the graduate chapter of her organization Zeta Phi Beta Sorority, Inc. Ayesha's greatest joy in life is being a mom to her two incredible children; her children are her inspiration and life source; she hopes that she can leave them a legacy of gratitude and simply being a kind and giving human being with a heart for helping others.
Click here to read all of Ayesha's articles on plaquepsoriasis.com.