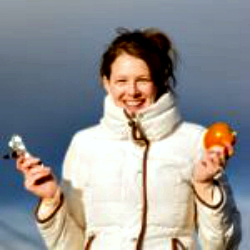 Gemma Boak was diagnosed with plaque psoriasis at six years old when her mother took her to the doctor to ask why her chicken pox had not cleared up. Following a residential stay in the hospital at age seven she managed to control her psoriasis with trips to the Dead Sea in Israel, being coated in oil regularly (it was the 80's) and the usual regimen of topical steroids and pUVA.
Starting systemic therapy with Cyclosporine in her twenties she experienced life without Psoriasis for the first time before the side effects meant stopping treatment. It helped her realize that she wasn't that different without Psoriasis which changed her approach from treatment to effective management.
You can find her hiding out in her home office with a black tea writing about psoriasis and nutrition on Instagram (@gemma_boak) and interviewing experts for her podcast The Psoriasis Geek Podcast.
Click here to read all of Gemma's articles on plaquepsoriasis.com.