A Children's Book About Psoriasis? Meet The Author!
It's no secret that in addition to its painful symptoms and ongoing debilitating itch, psoriasis seems to be forever misunderstood. I mean, those with psoriasis not only live with a autoimmune condition but have learned to face and manage many different misconceptions, lies and hurtful myths over their actual reality.
People who live with psoriasis have to learn to advocate for themselves and defend their experiences. They also hold shame when they are met with misunderstanding and hurtful comments. So, how can we change this stigma of psoriasis? Children's book author, Angélica Rodriguez has her own answer for that.
Meet Angélica Rodriguez. She wrote a children's book about psoriasis.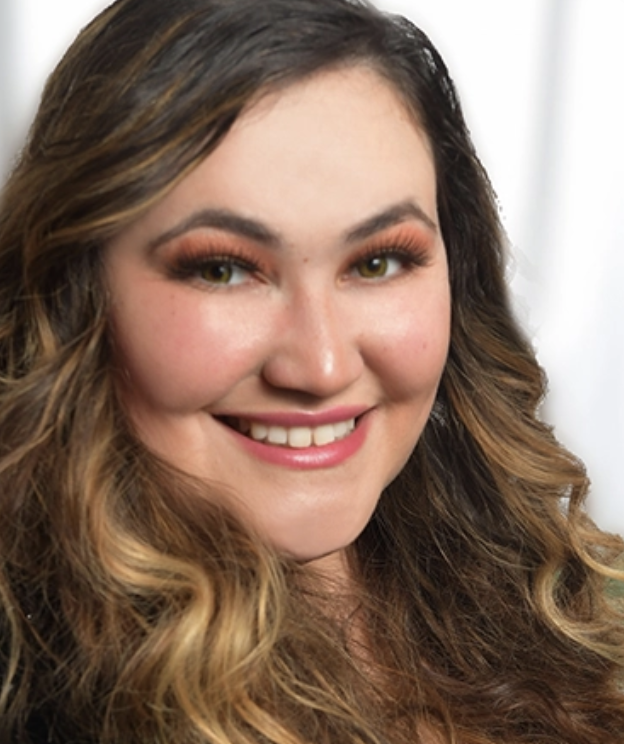 Angélica saw a gap in children's literacy and decided to fill it with a story she titled "My Best Friend, Dylan!" It's a story about friendship, kindness and acceptance - traits that are so important in today's world - and can mean even more if you're struggling with both the physical and emotional impact of psoriasis.
The team at PlaquePsoriasis.com had the opportunity to talk to Angélica about her book and the inspiration behind it.
What are we waiting for? Let's get started.
Why was it important to you to write a children's book where the main character has psoriasis?
Angélica: Writing a children's book where the main character has psoriasis was important to me as I learned the physical, mental and emotional challenges psoriasis can bring to childhood.
I wanted to speak about the stigma surrounding someone living with psoriasis and how the misinformation can affect their lives. The story is a representation of these scenarios.
Tell us your inspiration for Dylan and Ana Grace.
Angélica: I was inspired by friendships that connect beyond superficial things and rather form a deep connection built of kindness and acceptance.
I was inspired by my husband and my young cousin's journey with psoriasis to develop the story. There is also a lot of my personality in Ana Grace's character as well.
What is the next stop in Dylan's story? Do you have plans for sequels to My Best Friend Dylan?
Angélica: Although I'm currently not writing a sequel to this book, I will be publishing the Spanish version at the end of this year (2022) and will continue to participate in children's book events.
While you yourself do not live with psoriasis, the illustrator for the book, Krystel Ivannie, does. What was it like making this connection?
Angélica: It was a completely unexpected and beautiful experience. I reached out to Krystel, inspired by her art and the idea of creating unique illustrations for my book.
After learning what the story was about, I was surprised to learn how personal the story and its purpose was to her. We are now friends and I admire her so much.
How important is it to raise awareness for psoriasis from the perspective of a young person?
Angélica: I believe it is crucial for their understanding and to develop the ability to explain what psoriasis is to others. Children living with psoriasis often have trouble sleeping or feel tired during the day. They may also have trouble concentrating in school or with friends.
Creating awareness of all they ways it can impact a young person and their inter-personal development, helps create future empathic adults and leaders.
Tell us about the role of empathy and kindness in your book. How important is this connection to a person living with psoriasis?
Angélica: It is very important to me, and my mission to build environments of acceptance and diversity in schools, communities and jobs. Hopefully our readers will understand their worth and the worth of other who look different.
Stigma plays such a big role for those who live with psoriasis. Your book helps to eliminate that. Was it something you considered when writing this book?
Angélica: Absolutely. My hope is to educate young and adult readers. I created a story with a main character that represents millions of children, and very little times can see themselves in a story.
I hope that readers gain knowledge on how we should treat each other as human beings regardless of our differences. Everyone deserves respect and kindness.
Which part of the book was the most fun to write? Which was the most challenging?
Angélica: The most fun part to write I would have to say it was when Ana Grace introduces Dylan as her best friend and shares all of the fun things they do together. At a young age, both characters are dreamers and know exactly who they want to be when the grow up.
The most challenging part was writing about the challenges Dylan faces as a child living with psoriasis. I knew it was a huge responsibility to write a story that can hopefully impact children around the world in a positive way. Our children's book is one of a handful of children's books about psoriasis.
Find a way to make your own impact
We are beyond thankful for Angélica's time and contributions to the psoriasis community. This story and these characters will continue to have such an impact in raising awareness about psoriasis and do its small part in erasing the unfair stigma that many with this condition face. And you can too.
While Angélica used her gift for writing a powerful story - you can find something equally as impactful and at your own comfort level.
Interested in buying Angélica's book? It's available on her website - and Amazon.
This article represents the opinions, thoughts, and experiences of the author; none of this content has been paid for by any advertiser. The PlaquePsoriasis.com team does not recommend or endorse any products or treatments discussed herein. Learn more about how we maintain editorial integrity
here
.

Community Poll
Are you recently diagnosed with psoriasis?