Top Summer Psoriasis Destinations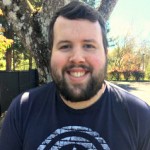 By Chris Pettit

·

July 13, 2018
The sun is out and I am itching to travel! There is something about nice weather that makes me want to hop on a plane and start scouring through Airbnb listings. That is why I have compiled a list of all the places you can go this summer (or whenever you feel like it) to satisfy not only your travel itch, but your itchy skin too.
The Pacific Northwest
I bet you didn't expect to see this first on the list… or on the list at all if you are being honest. Trust me; I grew up here and there are some hidden gems.  Portland, Oregon is home to yours truly, and even better than that is the fact that it is where the National Psoriasis Foundation is headquartered. They hold events throughout the year. My favorites include Team NPF Bingo in February and the Cycle in the Willamette Valley in June each year. The main office is always happy to meet constituents, so call or email ahead if you want to see where the magic happens in person. Portland also has a robust selection of small businesses that specialize in natural health. I've found some great lotions, spices, and ointments. Bonus: Portland is home to the phrase "Keep it Weird", which makes me feel like my skin is actually kind-of "hip".
Also in the PNW is Soap Lake in Central Washington State. This unique lake is known to have one of the most diverse mineral contents of any other body of water in the world. The highest concentration of minerals in the lake waters and in the lake bed mud are sulfate, carbonate, bicarbonate, sodium, and chloride and the lake waters have a pH at or close to 10.01. This means you can experience the healing benefits by either soaking in the water or slathering yourself with the mud (my inner 9-year old is screaming in excitement). The best part is that it is open to the public free of charge. Just a fair warning that it does smell a little like hard-boiled eggs.
International
If you would like to get a little further away from home, then there are some places abroad that also boast healing waters. The first is the most popular and well-recognized Dead Sea in Israel. This  "sea" is actually a lake. In fact, the shores of this lake are the lowest point on earth. Similar to Soap Lake, the mineral content here is insane. This is definitely on my bucket list of places I want to visit. Every friend with psoriasis I have talked to that has gone has seen amazing results in the relief of skin symptoms. To maximize the healing properties, a visit to one of the many clinics or spas is your best bet.
Another renown body of water oversees that you won't want to miss is the Blue Lagoon in Iceland. Don't worry, I haven't heard of any creatures lurking here. Oh wait, that was the Black Lagoon. Nevermind. Anyways… this lagoon is not actually an natural occurrence, and was formed in the 70s. It's soothing properties come from the fact that it is warm seawater rich in silica and other minerals. They have a clinic dedicated to psoriasis, and although it costs a pretty penny, its most likely a fraction of what most of us pay for our western medicines.
Southern Coast
Returning back to the US, the Southern Coasts—Florida and California—both have received high praise from psoriasis patients for the combination of salty water and bright sunshine. The locations are set up for tourists, so they are also an easy trip if you are looking for a quick reprieve. Psoriasis or not, I cannot think of a much better vacation than basking in the sun and melting into the sand. If sitting on the beach with your skin out makes you uncomfortable, many private beaches are available up and down both coasts.
Have another location that everyone with psoriasis should check out? Share in the comments!